EC127 CHAMBER OPTIONS
To facilitate your testing requirements, the EC127 refrigerated temperature cycling chamber can be customized with a variety of options such as ports - which may be installed on the door, left and right sides, as well as the top of chamber - hinged and window doors, adjustable shelves and an LN2 or LCO2 cool boost. The options available for the EC127 are listed below. Please contact Sun if you have additional custom requirements.
Chamber Ports
Shelves
Window Doors
LN2 or LCO2 Cool Boost.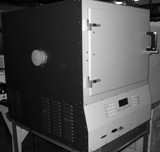 Circular ports are available from 1" to 4" and may be installed on either side of the chamber, unrestricted areas on the top as well as the door.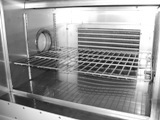 The EC127 refrigeration chamber can also be equipped with an adjustable shelf. The shelf rack rests on clips which may be positioned from the bottom to the top of the work space as needed.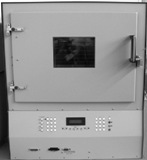 The EC127 can be equipped with a pull off or hinged door. A viewing window may also be installed on the door as well.
The optional LN2 or LCO2 cool boost maybe be installed to achieve a faster cool rate ( ~ 6°C/min using LCO2 and ~ 12°C/min using LN2) and a lower temperature, down to -40°C.