RETROFIT TEMPERATURE CONTROLLER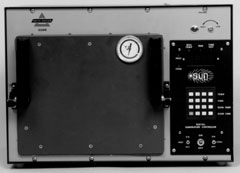 Sun Systems controllers are state of the art digital controllers offering precise control over variables such as temperature, pressure, and humidity. Standard features offer advanced programibility both from the front panel and through remote interfaces along with a wide range of operating and control functions to serve almost unlimited number of industrial and test applications. The controllers utilize the field proven PID control technique with user selectable coefficients to accurately control the process.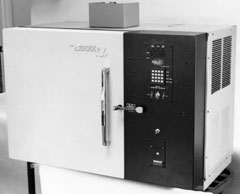 The controllers are equipped with safety features such as failsafe input, software selectable upper and lower process limits, open/short sensor detection, hardware watchdog, etc. The TC01 retrofit controller is designed to be a direct replacement with advanced features and remote GPIB & RS232 capabilities for the controllers on the Tenny Engineering, Inc., and the Delta Design, Inc., environmental chambers.
TC01 TENNEY JR RETROFIT KIT
TC01 Retrofit Kit consists of the TC01 controller, remote panel, sheet metal, relays, wiring and terminal strip that can be used as a direct replacement of the control section used in the TENNEY JR. chambers. Check the wiring diagram of our control section and compare with the wiring diagram of the TENNEY JR. before applying power. Contact Sun for assistance if necessary.